Thank You
Thank You
During the past year, we've all learned what community means. At Vanderbilt we "stepped up and masked up." We taught and we learned outside the walls of a classroom. We canceled important and meaningful events, and we planned new ones. It's been challenging and heartbreaking, inspirational and exhilarating. Yet the vital and important work of Vanderbilt never stops. For 24 hours, on April 7, we asked you to support our students, our faculty, our researchers, and our mission to impact the world for good with any gift you could make. And despite all the continued uncertainty around us, you did it. We thank you, Commodores all over the globe, for your support of what we do each and every day, each and every year. More than ever ... when you impact Vanderbilt with your gifts, you impact the world.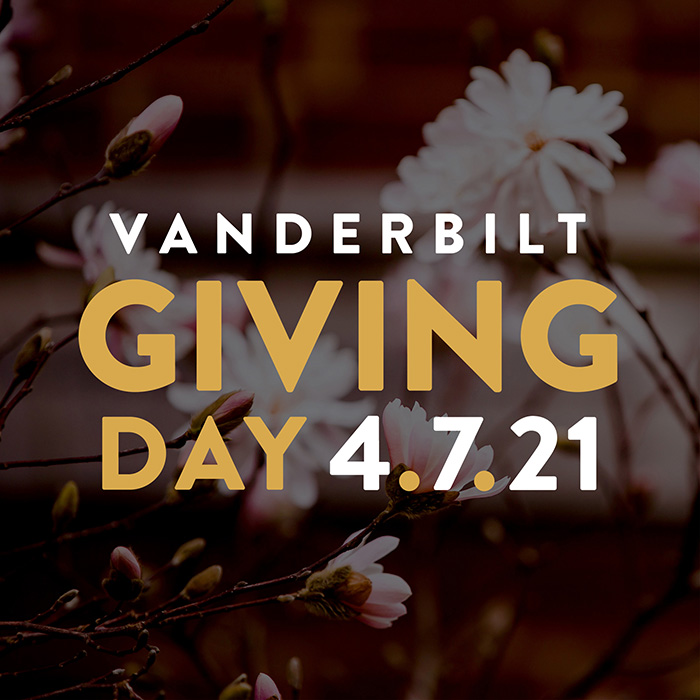 Leaderboards
Challenge Gifts Unlocked
A huge thanks to those who helped unlock challenge gifts during Vanderbilt Giving Day!